The Roof Master, a 2022 ThreeBestRated® Award-Winning Roofing Company in Hamilton, Advises on Getting Rid of Ice Dams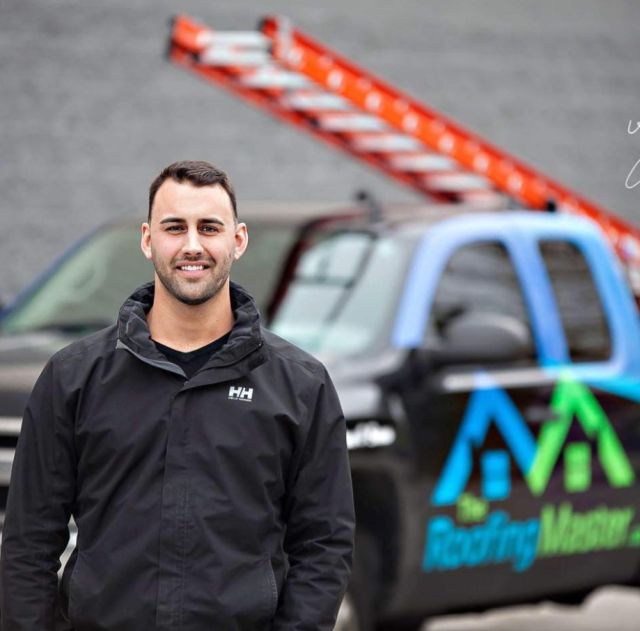 Winter comes, and you find icicles being formed all over the edges of your roof. Isn't it pretty? Aesthetically, yes! But it is never a good sign for your roof. The formation of ice dams can cause severe damage to the roof, gutters and even the attic. So, what should be done to prevent it? Although there aren't many solutions to block the ice from forming over the roof, there are some ways to get rid of it after its formation. How to do it? Why not ask a roofer?
We spoke to Myles Titterington, owner of The Roofing Master, a 2022 ThreeBestRated® award-winning roofing company in Hamilton, Ontario, to know the best ways to get rid of ice dams.
"Getting rid of ice dams and preventing the damage they cause are two different things," said Myles. He further explained, "Unfortunately, there aren't too many things you can do to get rid of them other than heat coils or hiring a contractor to remove them."
The most common methods used to remove ice dams are – using hot water and manual removal by professionally trained roofers. But to prevent them, the whole roofing system has to be installed in a way that resists ice dams. "To prevent them, better insulation, more ventilation and ice damming products installed with the roofing system," said Myles.
About THE ROOFING MASTER – Hamilton, Ontario
As the name implies, they are masters when it comes to roofing. It is a family-owned and operated business that has been in business for over 40 years. From Residential Construction and Eavestrough Replacement to Low Slope Commercial Flat Roofing Repair and Replacement, they offer all kinds of roofing services. They even have a team that has expertise in insurance coverage for wind damaged properties.
Established in 1982 by Frank Titterington, father of Myles Titterington, The Roof Master has soon risen to be one of the most prominent roofers in Hamilton. The Roof Master has recently been honored with the prestigious ThreeBestRated® award for best roofers in Hamilton. On receiving the award, Myles said, "We feel honored to be listed on such a well known and reputable rating site. ThreeBestRated® has proven that they are taking the time to review companies not solely on size but true customer experience. We grew a lot over the years and have been listed with ThreeBestRated® even when we were a smaller company."
The Roof Master is a Baeumler approved roofing contractor, and the company has also received a Master Elite status in the GAF contractor certified program. They take immense pride in their customer service. Customers can expect premium-quality roof replacement services from certified professional installers who are expert craftsmen. They provide exceptional and trustworthy roofing service to residents of Hamilton, Halton, Niagara and the surrounding areas.
To get in touch with them, visit – https://www.theroofingmaster.ca/.
About ThreeBestRated
Three Best Rated® was created in 2014 with the simple goal of finding the top 3 local businesses, professionals, restaurants, health care providers, and everything in-between, in any city. Every business is meticulously handpicked by our employees. We check business's reputation, history, complaints, ratings, proximity, satisfaction, trust, cost, general excellence, reviews, and more, using our 50-Point Inspection. We only display businesses that are verified by our employees. Other places will call this "hard work" and "unnecessary". We call it "due diligence" and "the right thing to do". Our website is updated on a regular basis for quality and the latest business information.
Three Best Rated has the honor of helping 4 million customers every month find the best businesses in any city – without any effort!