BOMAG CR 820 T.
BOMAG Overhaul of the operator platform on the new CR 820 T chain paver.
It features the side view of the company where the seat and console can be pivoted together at four different angles to reveal the paved side and screed end gates. Through the platform grille, the operators can see the spreading snails of the screed.
BOMAG has upgraded the control with a new 7-inch color screen showing operating functions, displays, parameters and error messages. New blade-style toggle switches each control a single function.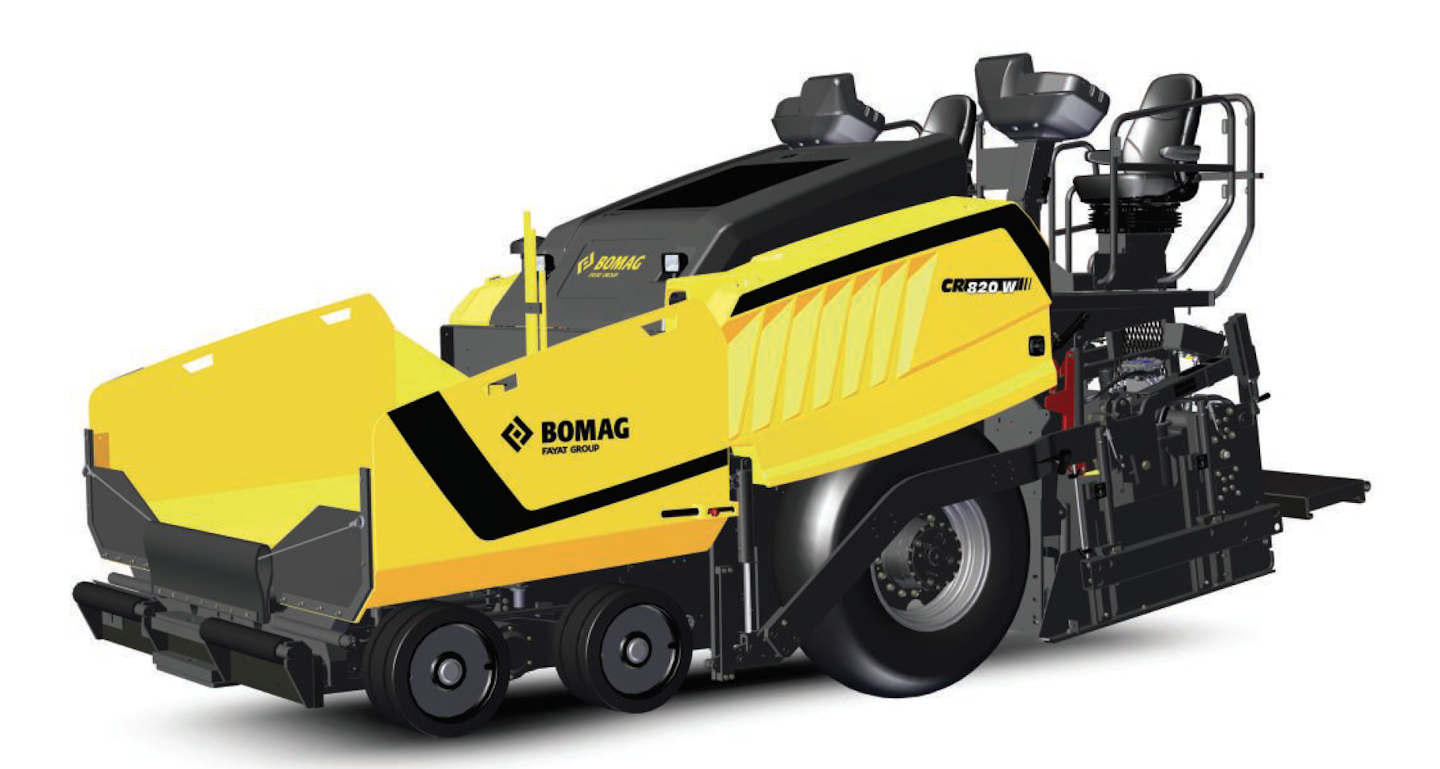 BOMAG CR 820 W.
The CR 820 T and the wheel version CR 820 W are designed for the paving of parking lots, pavement overlays, development roads, district roads and interstate shoulders.
Features of the pavers include:
Three-point hitch that allows the paver to hover over irregularities in the subfloor while maintaining the preset screed slope and slope.
Frame raise to raise and lower the back of the paver to maneuver obstacles, load, unload and fine-tune the head of material to improve mat quality.
Smartrac, which automatically maintains the correct track tension on the track model.
Using the Hydraulic Stretch 16 Screed, the CR 820 can pave widths from 8 to 16 feet and up to 12 inches thick. With extension, it can reach a pavement width of up to 20 feet. The screed has an automatic lock for transport, maintenance and storage to keep the screed raised.
The CR 820 are powered by a Cummins Tier 4 Final engine with 160 hp. The pavers have an operating weight of 36,400 pounds with the Stretch 16 screed. The maximum paving speed is 283 feet per minute. The hopper has a capacity of 10 tons.
For more information on the latest paving equipment, visit Equipment Worlds 2020 Buying Guide for Asphalt Pavers and Compactors.