At home
news

Stark acquires J&S Designer Flooring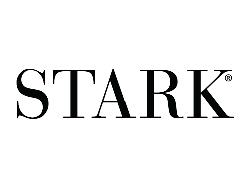 New York, New York, March 29, 2021 – Stark, a national luxury rugs and carpets company, announced its largest acquisition to date. that of New Jersey-based flooring company J&S Designer Flooring, one of the largest carpet retailers in America.
The contract, which goes into effect April 1, will bring two of the leading flooring companies together into a new brand, J&S by Stark, which will provide an unrivaled line of products, a higher level of service and support to customers in the Northern New Jersey area.
With similar backgrounds – both companies are family owned and operated, and known for their remarkable quality and service – Stark and J&S share the same core values, practices and approaches to customer service.
J & S's current showroom at 12 Mount Kemble Avenue in Morristown, New Jersey, will be changed from Stark to J&S. The 20,000 square meter showroom will be renamed and will continue to be operated by J&S co-founder Sima Hakakian , enable Stark to showcase its exclusive carpets as well as many other resources for wide looms and carpets in the best possible way. In addition, the full service showroom now offers Stark's unique custom capabilities, hundreds of new product selection, appraisal and full service installations, and a selection of parquet floors and fabrics from lines such as The House of Scalamandré.
Over the past four years, STARK has acquired the Los Angeles-based Decorative Carpets showroom to create a new brand, Decorative Carpets by Stark, and has worked with established flooring companies in Denver, Colorado. Little Silver, New Jersey and the Hamptons, New York. Most recently, in December 2020, Stark acquired the flooring company Beatrice & Martin Inc. in Philadelphia, which led to the establishment of Beatrice & Martin by Stark.