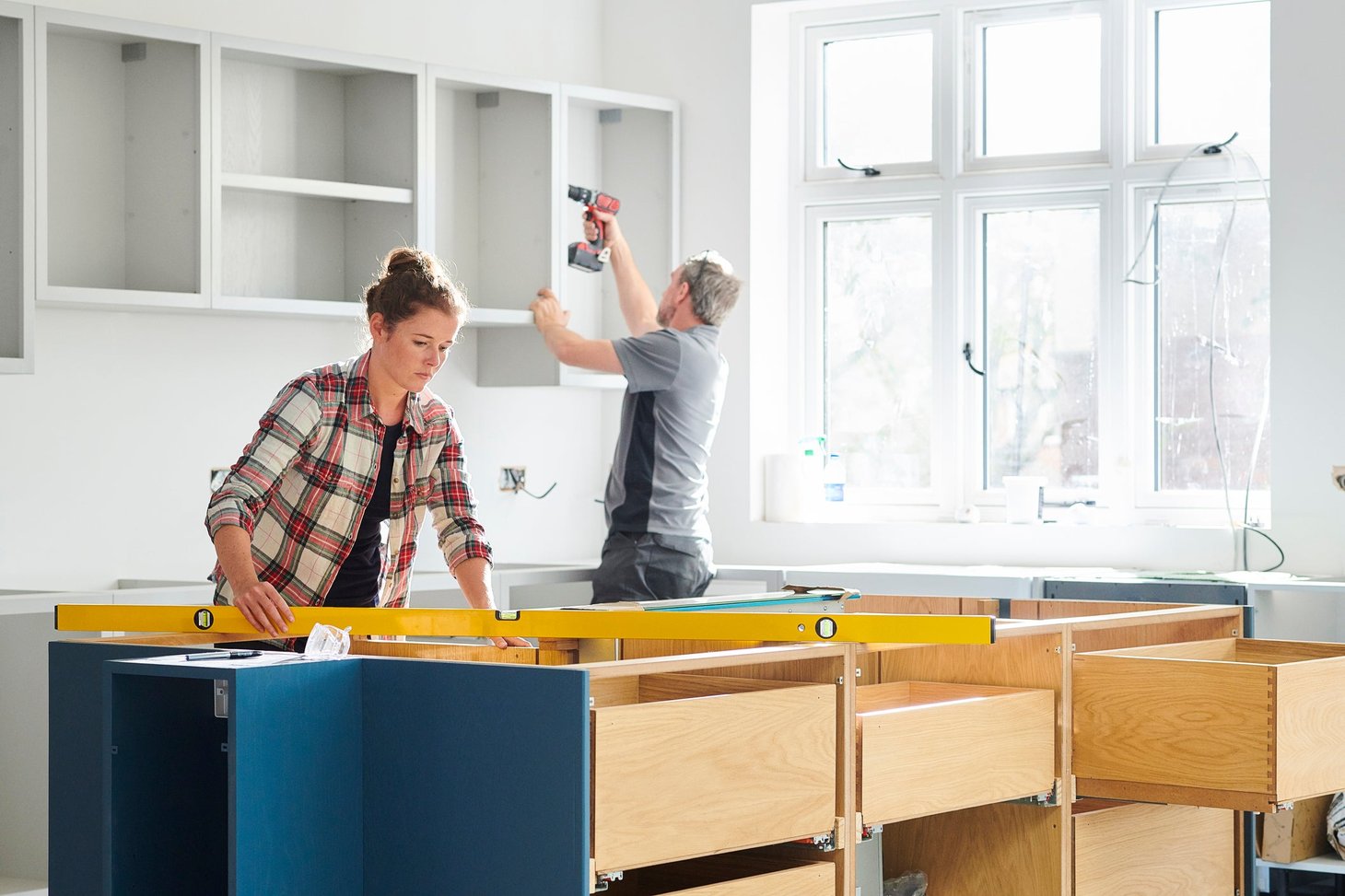 What can't Costco do?
Key points
Costco is a tremendously popular warehouse club store.
You can use Costco to purchase home improvement services, like new countertops, window treatments, and more.
Customer experiences with Costco home improvement services on Reddit are mixed, because Costco outsources installation to local contractors who may not prioritize customer service and savings.
To say that bulk-buying giant Costco has a devoted fan base would be massively understating the situation. According to Statista, Costco's brand value in 2022 was $49.6 billion. The warehouse club is a great place to buy grocery items, vacation packages, electronics, and even fine jewelry. And the customer goodwill generated by its legendary $1.50 hot dog and soda lunch combo is so powerful that company executives vow never to raise the price.
In addition to these goods, Costco also offers a variety of home improvement services if you're a homeowner. If you're looking to replace your old worn-out carpet or have solar panels installed on your home, Costco is there for you. Keep reading to find out more about Costco's Home & Installation Services and whether you should consider using them.
How does Costco's home services work?
In order to gauge how Costco's home improvement service works, I picked a category to learn more about the process. Improving and controlling natural light in your home can be extremely important, both for your utility costs as well as your mental health (I am basically a human houseplant), so I picked window treatments.
Costco has partnered with a company that offers custom window treatments (such as blinds, shades, and drapery), so when you fill out a contact form on the Costco website, you'll be contacted by an affiliated service provider to set up your consultation . Then, if you decide to use the service, you'll work with them directly. It's important to note that Costco doesn't actually provide the installation services or sell the products (although you will qualify to receive a Costco Shop Card if you elect to go through them for installed home services)
Do people like it?
If you're looking for honest opinions on a variety of subjects, Reddit can be a great place to find them. There's even a Costco subreddit, r/Costco, so I turned to it to learn more about Costco's home services and the experiences real consumers have had with it.
Customer experiences have been mixed, to say the least. One poster, squidsinamerica, noted that Costco's HVAC installation service used a large well-known contractor, but the service was marked up, with the salesperson working from a list of Costco-specific prices for customers who went through the warehouse club rather than contacting the HVAC company directly. They also had some problems with the system, and to their disappointment, Costco's customer service wasn't much help.
More: Check out our picks for the best mortgage lenders
Other Redditors had a range of experiences, good and bad. User lynnfynn used Costco's carpet installation referral with great results, but ran into trouble with a curtain installation. GeechieGirl reported success with a garage door opener, window treatments, and a closet organization system. Each of these services was referred by Costco, but completed (or not) by an affiliated contractor.
Should you use Costco's home installation services?
Ultimately, you're going to have to do your homework when it comes to home improvements, be they through Costco's service or otherwise. Costco contracts its services out through local companies or local representatives of national companies, so whether you will have a good experience or not depends on who does the work. You might also find dishonest contractors increasing their prices for services because they can.
Since Costco is synonymous with saving money and also offering great products, it has a lot of goodwill from its customer base. Unfortunately, many people may just assume that using Costco for home improvements will definitely be cheaper than contacting contractors directly or using other referral services (such as that offered by home improvement chain Home Depot).
If you love Costco and are in the market for new carpets, drapery, or a new HVAC system, by all means check out what kind of deal you can get by going through the warehouse club. But shop around, read contractor reviews, and don't count on Costco home services being the best deal in town.