Temporary rental of solar lighting for Cappahard Lane in Ennis has been requested as an application is being prepared under the Active Travel Fund for the area.
The increasing speed and traffic in the area prompted Cllr Johnny Flynn (FG) to seek road safety improvements as part of the 2021 road budget, including Cappahard Lane. He believed that sections without road markings, sidewalks and public lighting needed to be corrected.
Funding is being sought from the Active Travel Fund to provide footpaths in Cappahard Lane, Chief Engineer Eamon O'Dea confirmed.
Cllr Flynn spoke at the Ennis Borough's February session of the width of the street on Cappahard Lane like that of a freeway. "It's a fabulous finish, but it has no lighting, footpath, or road markings." He stated that the Cappahard housing estate meets the specified street and that "contributions to the development levy" have been paid. The street is used as a rat race, he explained, "the residents told me they had obligations that security work would be carried out on this route".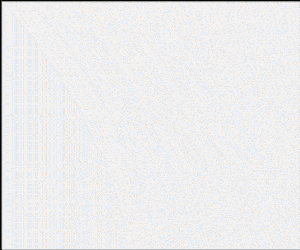 "It's an unusual road," commented Cllr Ann Norton (IND) when she supported the proposal. "It's a built-up area with beautiful single houses and access to a housing estate. I can understand why the work like footpaths and lighting needs to be done. It's a fairly built-up area just outside of Tulla Road. It's a nice road if you're interested in walking a fine circle, but it would be dangerous in the evening because it's so dark, "she explained.
Ennis City Council made a commitment when the road went live, O'Dea told the meeting. The housing project was carried out under On Board Pleanála conditions facing the street, which "is probably the right design". He said, "There is a need to provide drainage works, walkways and public lighting to improve safety and access to this place. The level of discretionary maintenance required by Ennis MD is pretty tight. We do not have the financial means to carry out this work, but we will endeavor to do it as soon as possible. "
As an interim measure, Cllr Flynn requested the rental of a "form of solar street lighting". "I was walking my wife recently and two little young guys aged three or four were running back and forth" across the street from the house. He described the current conditions as "very dangerous" and pointed out that the speed of some drivers ignored the safety of others.