The professional education program at Palomar's Escondido Education Center offers students the opportunity to earn a Workforce Ready Certificate, Full Achievement Certificate, or Associate of Science in just six months.
ESCONDIDO – In a new classroom and student laboratory at Palomar College Escondido Center, dozens of students are learning how to maintain and troubleshoot the complex – and increasingly high-tech – systems that bring comfort to people every day.
Air Conditioning, Heating and Refrigeration (ACR) is Palomar's newest professional education program and aims to provide students with the skills they need to enter a thriving job market as soon as possible. Certificate options begin with staff endorsement requiring students to take four courses, possibly in just one semester.
"Every building and home has at least one refrigerator and air conditioning," says Ed Kirk, an ACR instructor who has 45 years of industry experience. "It's a big job market out there. And it's wide open. When I speak to contractors I get the remark fairly regularly that they cannot grow their business because they cannot find enough technicians to do the job. "
The ACR program started in the current fall semester 2019 and comprised more than 120 students in four classes for mechanical, electrical, heating and air conditioning systems. The new classroom and state-of-the-art laboratory are located in adjoining rooms and are equipped with the latest technology to enable students to develop their latest skills.
"The demand is really high because there is very little training," said Kirk. "And these are transferable skills – you learn about electrical systems, automation and control with computers."
Lisa Profeta, one of the first students to enroll, came to Palomar and was already a full-time facility manager for a local biotech company. She said she learned basic maintenance on the job – with about 53 HVAC units under her care – but sought out Palomar's ACR program to add value to the workforce.
"I now have a marketable skill that looks good on my résumé and gives me wider job opportunities," Profeta said. "I love the program so far. It is a mixture of lecture, theory and practice. My two trainers have been in the field for decades. "
"There are all kinds of systems in my area that require cooling," she continued, explaining that she signed up to learn more about how these commercial units work: "How to diagnose, troubleshoot and repair them, which will ultimately save my company money. "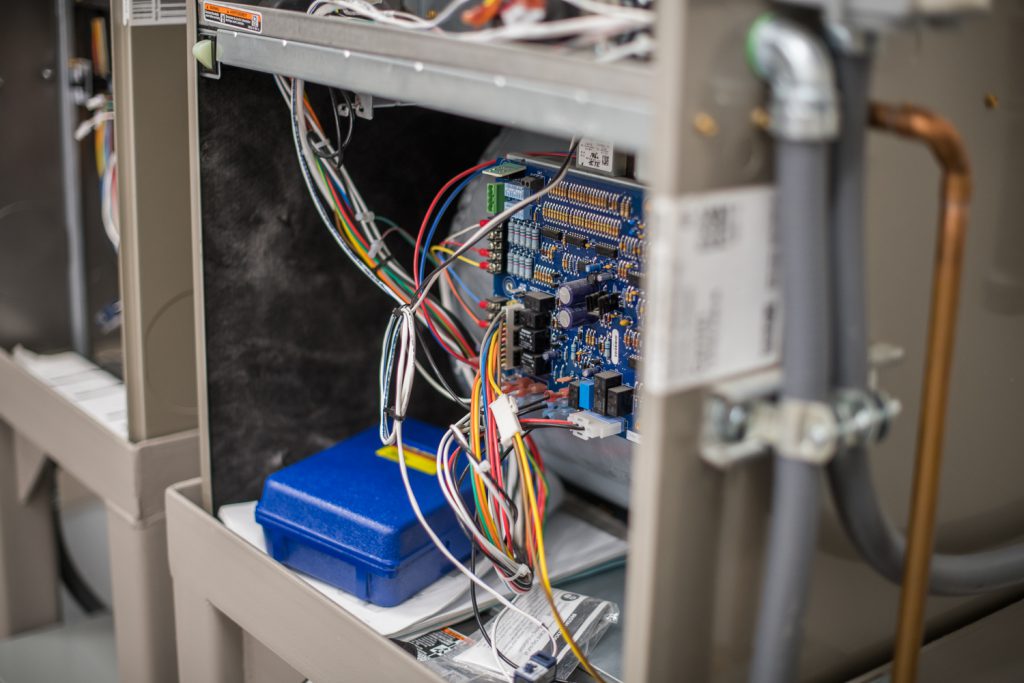 Kirk said that technical skills have become increasingly important in the HVAC industry over the past few years: "Now everything is automated and you're using your iPad or iPhone so it's a high tech industry that requires a lot of skills. Most people really underestimate what we do. "
Kirk has been teaching heating and air conditioning for two decades and has helped shape the new ACR program.
"I love it," said Kirk when he was in the Palomar classroom. "The new generation is hungry for knowledge and for learning skills. It's a good group of people. "
[vimeo 361189350 w=640 h=360]
Palomar College – ACR program promo from Palomar TV on Vimeo.