About Marines Service Co.
Manassas, VA – Marines Service Co. is a veteran-owned and operated business that embraces integrity, readiness, teamwork, and dependability to deliver premier plumbing, renovations, and electrical services to residents of Manassas, VA, and the surrounding areas. Alongside trust and transparency in its service delivery, the company also ensures a better plumbing experience to its customers by providing a comprehensive 100% lifetime craftsmanship guarantee. In addition, Marines Service Co. has also launched an enlistment program known as the Marines Enlistment Program. This program enables customers to get priority service through their annual savings, and it works in all services, including plumbing and electrical inspections.
Premier Plumbing, Renovations, and Electrical Services in Manassas, VA
Marines Service Co. provides a wide range of plumbing services to homeowners throughout Manassas, VA, and its surrounding areas. When it comes to bathroom plumbing, kitchen plumbing, hot water heaters, and toilet repair, customers can rest assured that the professional plumber company will have the job completed to their satisfaction. "We got our start as the premier no-haggle plumber in Northern Virginia, and we're proud to offer the same exceptional service all these years later. Whether you need an emergency plumbing repair, a new sump pump, or a leaky faucet replaced, you can rely upon our licensed plumbers to get the job done right." Said the company's representative regarding their plumbing service.
Since 2013, Marines Service Co. has been plumbing assisting residential homeowners with their pump systems by providing quality well repair and installation services. In addition, the professional plumbers can also service other well-related problems such as sputtering water, brown or cloudy water, well pump running constantly, pressure switches issues, as well as bad smell or taste of well water. Alongside its experienced, knowledgeable, and skilled plumbers, the company also has the equipment to get the job done to satisfaction.
Apart from plumbing services, the plumber also majors in premier kitchen and bathroom renovations as well as the provision of general electrical services across Manassas, VA. For kitchen remodeling, the company services installation of faucets, sinks, and kitchen appliances such as dishwashers, refrigerators, freezers, and more. On the other hand, the company's electrical services feature lighting services, electrical troubleshooting, home surge protection, new construction electrical services, and emergency electrical services.
Contact Marines Service Co.
Marines Service Co. is located at 12084 Cadet Ct, Manassas, Virginia, 20109, USA. Clients can contact the company's team via phone at (703) 331-2100 for any general inquiries. To schedule services online or to learn more about the company or its plumbing, renovations, and electrical services, visit its website.
Media Contact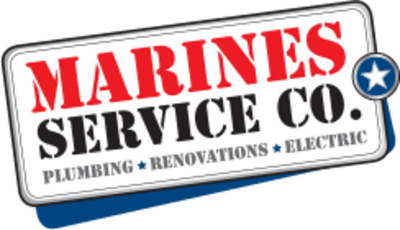 company name
Marines Service Co.
Contact name
Ray Toz
phones
(703) 331-2100
Address
12084 Cadet Ct
City
Manassas
State
Virginia
post code
20109
Country
United States
site
https://www.marinesplumbing.com/