Lexington Blue, a 2022 ThreeBestRated® award-winning roofing contractor from Lexington, KY, shares the benefits of using a 6-inch K-style gutter system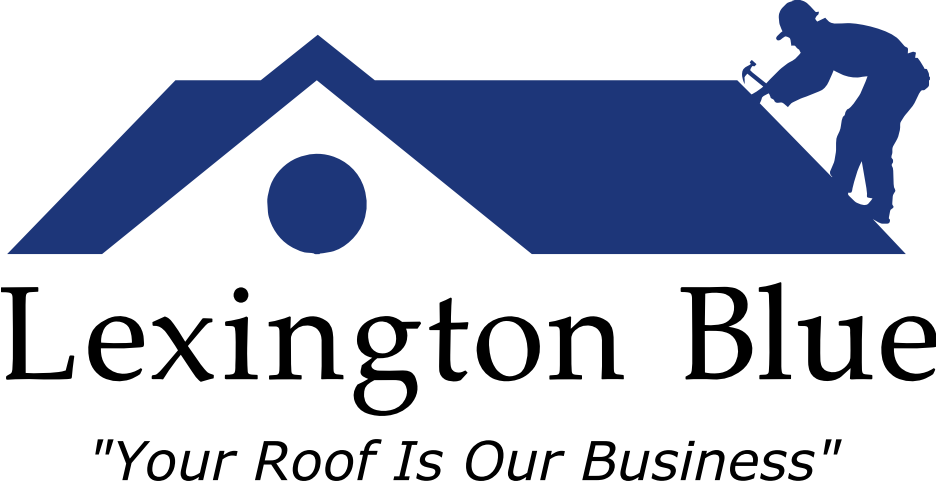 Many homeowners tend to forget about one home system's maintenance which can create issues if ignored: the gutters. Gutters are often overlooked on most home improvement to-do lists, as they lack an immediate visual contribution to the appearance of a home. They typically blend into the background until there is an issue- and once that issue is resolved, they are promptly forgotten. Ignoring your gutter system is ill-advised, as water management has a large impact on the home from the foundation up.
The purpose of a gutter system is twofold: to collect water from the roof and transport the collected water away from the home's foundation. If a gutter system cannot handle the amount of watershed by the roof, it will overflow. Damage caused by this overflow can be more profound than the damage caused by the absence of gutters. Overflow sites have more localized water contact at the foundation, which can cause house leaks and structural settlement. Prolonged moisture exposure causes additional structural and cosmetic issues such as moss growth on surfaces, wood rot, and discoloration.
Professional gutter installers and general contractors such as Lexington Blue (a 2022 ThreeBestRated® award-winning roofing contractor) have training in assessing your current gutter system. Below are multiple reasons why Lexington Blue prefers the 6-inch K-style gutter system over the traditional 5-inch systems.
Benefits of a 6-inch K-style Gutter System
Most homes that have the original builder-installed gutter systems currently have a 5-inch K-style system in place. Builders typically prefer the most cost-effective way to complete a project. They do not necessarily consider aesthetics or potential system limitations for future homeowners. Additionally, older homes with older systems might not have had the option to have a 6-inch system installed, or it might not have been affordable at the time.
With improvements in manufacturing and equipment, the 6-inch K-style gutter system is becoming the option of choice for the educated consumer for many reasons, including the following:
6-inch gutters and appropriate downspout size double the volume of water a gutter system can handle

The additional projection beyond the edge of the roof reduces the likelihood of water overshooting gutters during heavy rain.

The additional height of a 6-inch gutter system does a better job covering and protecting the fascia from moisture exposure.

A larger opening along the top of the gutter improves access for seasonal gutter cleanings.

The larger water capacity makes it easier for smaller debris to exit the gutter system, even with minimal rain.

Small debris reduction makes it less likely that gutters will clog and makes it easier to clean the gutter system.

A larger upper surface area minimizes the impact gutter protection (such as screens or helmets) has on water entering the system.

With more people changing to a 6-inch gutter system, the 5-inch is becoming antiquated, making it harder to find material and equipment for repair and replacement.
Your house is typically the most expensive asset you will ever own. A sound roofing system protects the house, but a home is only as good as its foundation. Protect It Right- get the job done right the first time. Select a quality installer who is passionate about their quality product. Choosing an experienced and professional contractor such as Lexington Blue is essential in keeping your house in top condition, allowing you to enjoy the home you love for years to come.
About Lexington Blue
Lexington Blue is a local, licensed general contractor providing residential and commercial solutions in Central Kentucky. Established in 2015, they are based out of Lexington, KY. They provide full fledged services to home systems such as roofing, siding, and gutters. Lexington Blue has won National Best of the Best honors each year for the last three years, including recognition for outstanding customer satisfaction! They are a ThreeBestRated® award-winning company and the most reviewed and approved Roofing Repair and Replacement Company, procuring and producing over 1,100 local projects annually.
On winning the recent accolade, the 2022 ThreeBestRated® award for being one of the best roofing contractors in Lexington, KY, Lexington Blue says, "We are honored to be recognized by ThreeBestRated® again! Thank you to the local community for allowing us to serve YOU- our friends and neighbors!"
Lexington Blue is a Kentucky Roofing Contractors Association (KRCA) Certified and Accredited company that delivers a skilled and certified team, backed by extended craftsmanship and manufacturer warranties.
To learn more about their services or receive a free quote for your roofing, siding, or gutter needs in the Greater Lexington area, visit https://www.lexingtonblue.com.
About ThreeBestRated
Three Best Rated® was created in 2014 with the simple goal of finding the top 3 local businesses, professionals, restaurants, health care providers, and everything in-between, in any city. Every business is meticulously handpicked by our employees. We check business's reputation, history, complaints, ratings, proximity, satisfaction, trust, cost, general excellence, reviews, and more, using our 50-Point Inspection. We only display businesses that are verified by our employees. Other places will call this "hard work" and "unnecessary". We call it "due diligence" and "the right thing to do". Our website is updated on a regular basis for quality and the latest business information.
Three Best Rated has the honor of helping 4 million customers every month find the best businesses in any city – without any effort!