In a recent installment of Fixer Upper: Welcome Home, interior design expert Joanna Gaines advocated matte black terracotta tiles in the bathroom. Husband Chip couldn't come on board with her controversial bathroom tile tip, but Joanna's bathroom idea was extremely well received by her customer.
In the second episode of the latest series, "Planting Roots in Waco", the two renovate the bathroom of their colleague John's house. You opt for a sleek and versatile monochrome scheme for its bachelor pad.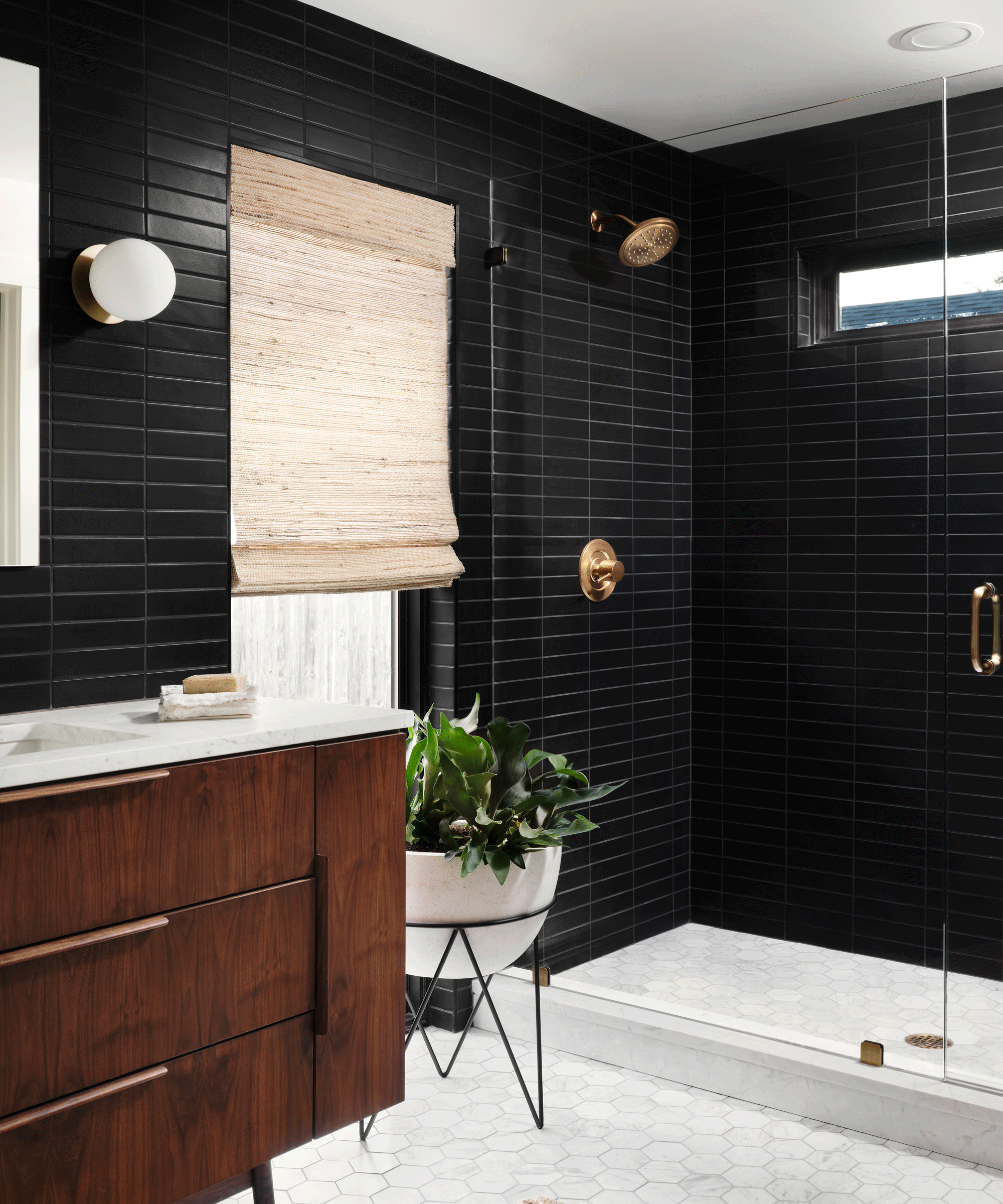 (Photo credit: Magnolia Network)
There's white marble, hexagonal bathroom tiles, and the much-discussed terracotta tiles that are painted matte black on the walls. These are placed directly on top of each other in railway pillars and cover almost every wall.
While laying the tiles, Chip complained about how expensive they were, arguing that they weren't that much different from much cheaper subway tile. "There is no logical explanation for buying terracotta tiles that have been painted matt black," he complains. However, Jo, who of course knows exactly what she's doing, explains the many advantages of painted terracotta.
"What you see in terracotta that you don't see in the subway is a subtle movement," Jo begins. "There's a difference in texture, there's a difference in finish" and a small imperfection that you can't get with porcelain. Therefore, in their eyes, it is absolutely worth the extra money.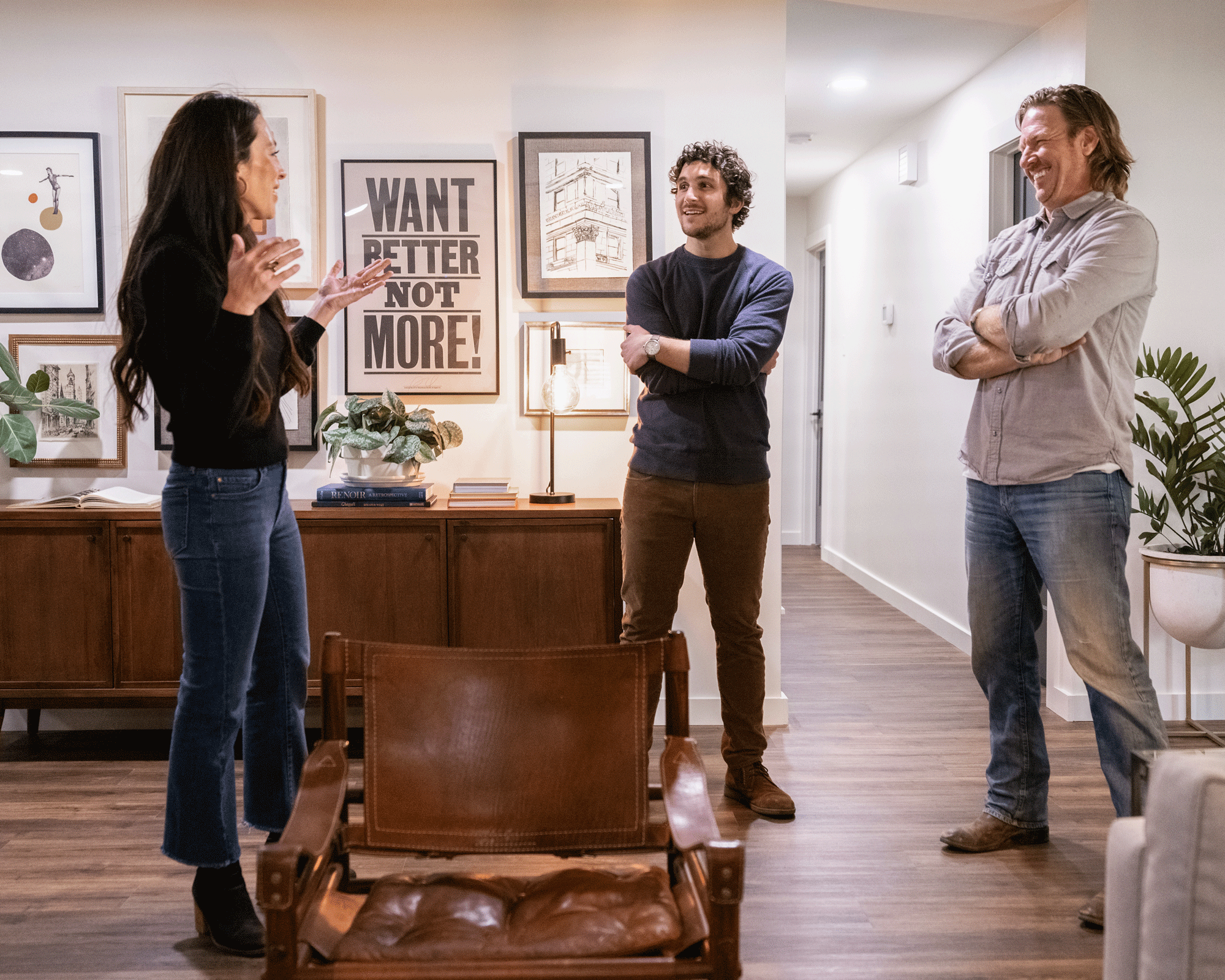 (Photo credit: Magnolia Network)
In addition, the selection of expensive tiles was a perfect match for John's vision for his bathroom. Seeing the end result, he admitted that he wasn't ambitious enough to ask about black terracotta, but that he absolutely loved it. "That's amazing, I can't get over it," he says as he checks the walls.
At Real Homes we will definitely be on Jo's side in this case as the finished bathroom is just stunning. The black and white tiles add personality without overwhelming the space and we believe the tiles create a real sense of luxury from floor to ceiling. It was a pretty dark room anyway so hugging the darkness of the room makes a real impression.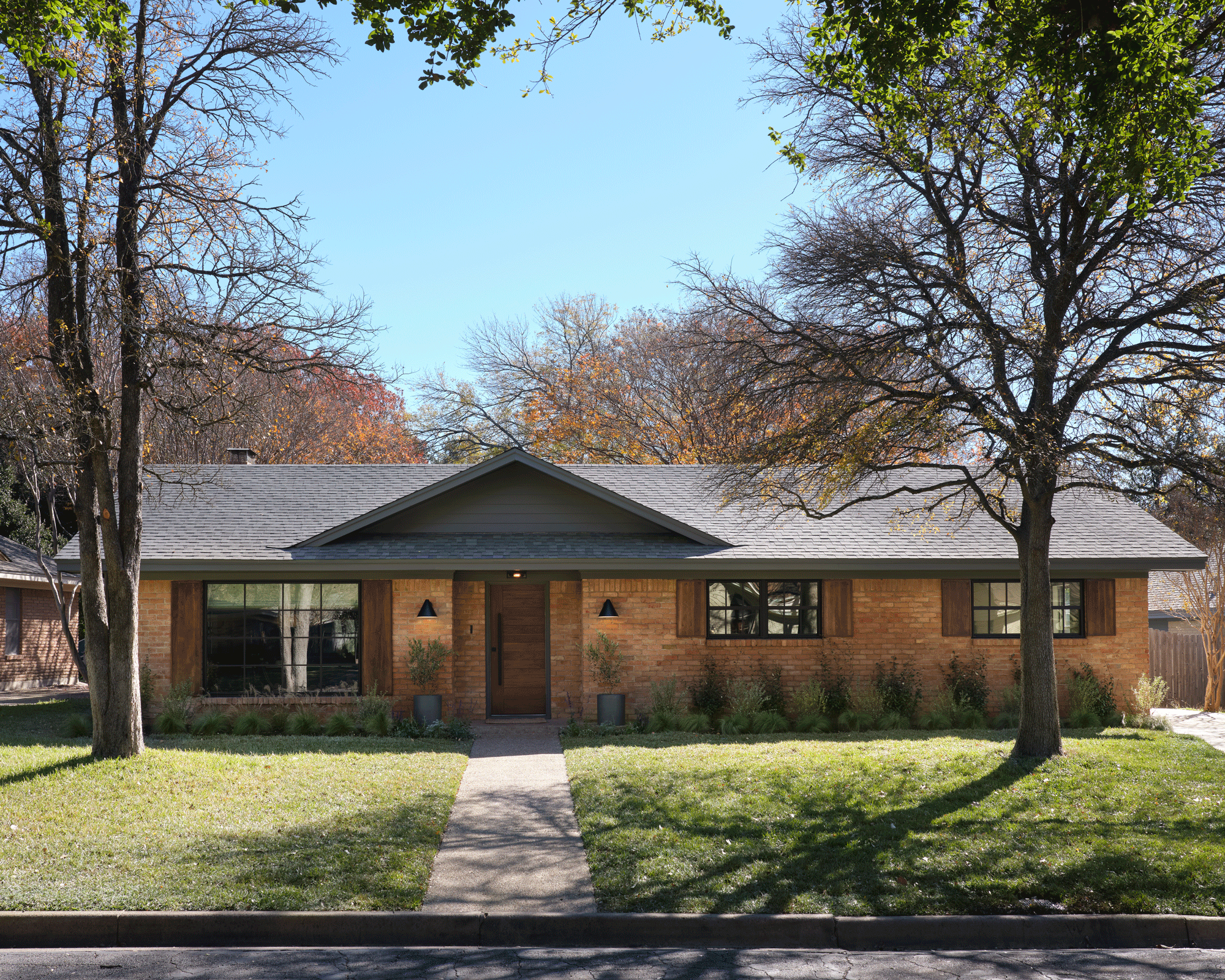 (Photo credit: Magnolia Network)
What do you think? Too extravagant or inspired?