InsideOut Painting: Professional Painters in Winnipeg Uses High-Quality Products and Advanced Tools for Exterior Painting
Winnipeg, MB: InsideOut Painting offers quality exterior house painting to clients interested in increasing their home's value and adding an extra layer of protection against harsh weather. The highly trained painters are experienced in painting all exterior surfaces, from siding, trim, soffit, fascia, fence, and railing, to staining decks. For eye-catching results, the painters in Winnipeg use high-quality products and tools.
The company begins the painting process by first preparing the walls to ensure the house exterior looks fresh with vivid hues after painting. They scrape all the peeling paint by carefully power sanding the surfaces. Afterward, the team caulks and fills cracks in all areas that may allow moisture into walls. After prep work, the painters use a high-quality oil-based or acrylic primer before applying two coats of premium paint (for a consistent look).
The top-rated painters also offer interior painting services. Whether the client is interested in bedroom, kitchen, bathroom, living room, ceiling, hallway, or trim painting (or all), the highly experienced team takes their time to understand their vision in terms of colors and other specifics. If the homeowner is unsure about the best paint for their interior walls, the team offers a complimentary (free) consultation with an interior designer.
Like exterior painting, InsideOut Painting starts by preparing the walls, mainly by taking care of stucco and drywall repairs. Thanks to following the PDCA standards for prep work, the new paint is applied on surfaces without unsightly bumps that may compromise the final look.
The contractor also offers professional deck painting and staining. Apart from protecting decks from the harsh Winnipeg weather, staining extends the flat surface's life and, more importantly, increases the home's value. The team uses oil-based stains that enhance the wood's natural features while providing rich color. Other ways to protect the wood's natural appearance and color include sanding to remove loose fibers and applying sealant.
In addition, InsideOut Painting offers stucco painting. The company uses an airless sprayer to improve the street side look and make visitors feel at home. Besides pressure washing surfaces and scraping any peeling paint, they mask and cover all the areas to avoid paint overspray on windows, aluminum soffits, and trims. The final step of transforming the home is using top-grade and durable acrylic paint on the stucco.
While describing the company's professional services, one client noted: "Thanks to the InsideOut team for a job well done on our home exterior. The work was beyond our expectations – professional in every aspect, from attention to detail on site to courteous and friendly customer service."
The company is located at 200-227 Stafford Street, Winnipeg, MB, R3M 2J1, CA. Get directions to InsideOut Painting by contacting the team at (204) 489-1361. Visit their website for more information on their painting services.
Media Contact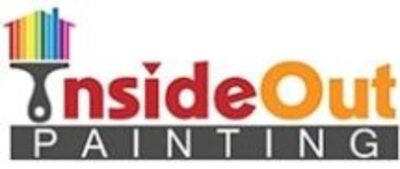 company name
Inside Out Painting
Contact name
Ben Pennington
phones
(204) 489-1361
Address
200-227 Stafford Street
City
Winnipeg
State
MB
Post code
R3M 2J1
Country
Canada
site
https://insideoutpainting.ca/