Housecall Pro's Trade Academy launches 2nd year of its HVAC Scholarship, awarding emerging HVAC leaders with $50,000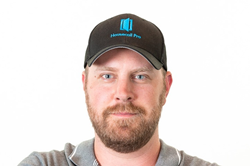 "One of our key goals for Trade Academy is to encourage more young people to consider careers in the trades."
DENVER (PRWEB)
September 19, 2022
Housecall Pro®, the software platform trusted by over 25,000 home service companies to run their businesses, has partnered with WD-40® Brand and Truewerk to kick off the 2022 Trade Academy Next Generation HVAC Scholarship.
Trade Academy, launched in 2021, is a free resource that hosts industry-specific job boards. Home service businesses can create employer profiles, post open job listings, and search resumes of qualified candidates in their area. The platform, created by Housecall Pro as part of its mission to champion Pros to success, is fully committed to delivering value to trade school students, instructors, job seekers, and home service business owners.
"One of our key goals for Trade Academy is to encourage more young people to consider careers in the trades," said Roland Ligtenberg, Co-Founder of Housecall Pro. "Students are often told that going to college for a four-year degree is the only path to success and wealth—but we see in our data that it's not true. So we created the Trade Academy scholarship fund to inspire the next generation of Pros to start a fulfilling, lucrative career in the trades."
"The skilled labor shortage is one of the most significant challenges the US economy is facing right now," said Steve Brass, CEO of WD-40 Company. "We hope that by supporting the Trade Academy's Next Generation Scholarship we can increase career and technical education programs and support and encourage the next generation to consider pursuing a career in the trades."
Oscar Torres, an HVAC student in South Texas and one of the winners from last year's scholarship, said, "This scholarship is an opportunity for me to continue my education and it motivates me to do better once I'm in the field."
This is the second year of Trade Academy's Next Generation Scholarship program, presented in partnership with WD-40 Brand and Truewerk. The scholarship application period opens September 1, 2022, and ends December 31, 2022. Students can apply by visiting TradeAcademy.com as well as the direct application link.
Up to 20 winners of a scholarship will be awarded $2,500 each for tuition and tools—plus a year's supply of WD-40 Brand products, a Truewerk workwear system, and a year-long Housecall Pro 'Essentials' subscription.
Visit Trade Academy to learn more about the 2022 HVAC Scholarship and submit your application.
About Housecall Pro

Housecall Pro is a top-rated business solution that helps home service professionals save time, sell bigger jobs, and provide best-in-class service. With easy-to-use tools for scheduling, dispatching, payments, and more, Housecall Pro enables pros to manage every aspect of their business all in one place. The platform is available through a mobile app and web portal for Pros across the United States and Canada. Founded in 2013, Housecall Pro has been Championing Pros to Success through ever-improving product solutions and strong community support for over eight years.

HousecallPro.com
About WD-40 Company

WD-40 Company is a global marketing organization dedicated to creating positive lasting memories by developing and selling products that solve problems in workshops, factories and homes around the world. The Company owns a wide range of well-known brands that include maintenance products and homecare and cleaning products: WD-40® Multi-Use Product, WD-40 Specialist®, 3-IN-ONE®, GT85®, 2000 Flushes®, no vac®, 1001®, Spot Shot®, Lava®, Solvol®, X-14®, and Carpet Fresh®. wd40company.com
About Truewerk

Truewerk began with the belief that we could make today's workers safer, more comfortable and sharper looking by creating workwear using modern materials, greater attention to detail and a stronger connection to the job-site. Founded on a simple but strong belief that business should be a platform for advancing humanity – not just profiting from it – Truewerk seeks to support, educate and inspire customers to be stronger and smarter than the job at hand. truewerk.com
Share article on social media or email: