Giroud Tree and Lawn receives the coveted Angie's List Super Service Award 2017 for tree care and lawn care.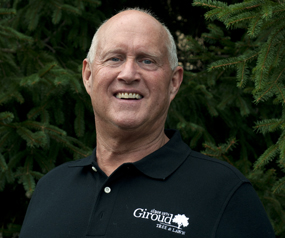 Angie's list members gave Giroud Tree and Lawn an "A" rating, the highest possible score.
HUNTINGTON VALLEY, PA (PRWEB)
29th January 2018
For the 13th time in a row, Giroud Tree and Lawn wins the household services industry's prestigious "Super Service Award" (SSA) from Angie's List for Giroud's tree care, lawn care and mosquito and tick control programs. This award is given to service professionals who received exceptional service ratings and reviews on Angie's list in 2017. Based on 187 ratings in the categories of tree care, lawn fertilization and treatment, and lawn and gardening, Angie's list members gave Giroud an A, the highest possible score.
Giroud Tree and Lawn is the only tree care and lawn treatment company in the Philadelphia area to have won the Super Service Award every year since its inception in 2005. "Notes Lou Giroud, President of Giroud Tree and Lawn and ISA Certified Arborist. "We want customers to enjoy doing business with us. Because of this, we have friendly staff who answer the phone, professional staff who show up on time and do a great job and do post-work follow-up to make sure our customers are happy, "he added.
"The service providers who receive our Angie's List Super Service Award show the level of excellence that members expect," said Angie's List founder Angie Hicks. "These professionals are top notch and absolutely deserve recognition for the trustworthy and exemplary customer service they have shown over the past year and overall."
The 2017 Angie's List Super Service Award winners met strict eligibility requirements, including maintaining an A rating in the overall grade, final grade, and review period grade. SSA winners must be in good shape with Angie's List, pass a background check, record a current business license certificate, and adhere to Angie's List operating guidelines.
Service company ratings are updated daily on Angie's list. Companies are rated on a scale from A to F in areas ranging from price to professionalism and punctuality. Members will find the 2017 Super Service Certification logo next to company names in search results on AngiesList.com.
Via Giroud Tree and Lawn

Giroud Tree and Lawn specializes in tree care, lawn care, and mosquito and tick control programs that customers have enjoyed doing business with with the company since 1974. The company offers Bucks, Montgomery and Philadelphia Counties professional tree and lawn assessment, tree pruning and tree care removal, insect and disease control, fertilization, stump removal, traditional and 100% organic lawn programs, and mosquito and tick control. Giroud Arborists are certified by the International Society of Arboriculture (ISA) and have the knowledge and experience to properly diagnose, treat and maintain trees and lawn health. The company is accredited by the Better Business Bureau and has received the Angie's List Super Service Award® every year since 2005. The Giroud Treework for Charity program donates free tree care services to parks, historic sites, and other nonprofit organizations in the company's service area. For more information, please visit the company's website at https://www.giroudtree.com or call 215-682-7704.
Via Angie's list

Angie's List has provided trusted reviews and information for over two decades to help millions of consumers make smart hiring decisions. Angie's List features more than 10 million verified reviews in over 700 service categories and provides its members with a credible resource for researching and comparing local service providers. Angie's List is based in Indianapolis, Indiana and is an operating company of ANGI Homeservices (NASDAQ: ANGI).
Share articles on social media or via email: