Concrete floors are becoming more and more mainstream in both contemporary and traditional home design. Durable, sleek and sleek concrete is often used successfully in kitchens and bathrooms to achieve a state-of-the-art look. However, it can also be installed in bedrooms or living rooms for an unusual effect. A concrete floor also has practical advantages: it is easy to clean, hard-wearing and looks even better with age.
The other aspect of concrete that we like is its versatility. Concrete can be laid with underfloor heating and used for a continuous wall-floor surface. Concrete doesn't have to look brutalistic either: for a softer, more glamorous look, choose concrete with a shiny, polished surface, and it will look more like stone tile.
If you're still deciding on your flooring material, you may find our guide on choosing the best flooring for kitchens and choosing the best bathroom flooring.
Choosing a poured concrete floor
Most polished concrete floors today are made of a cement-based coating with additional polymers and are hand-applied as a "screed" instead of being poured like a resin.
Concrete has an architectural appearance and is ideal for creating an industrial look. It can usually be placed on top of existing substrates, including existing tiles, provided it is adequately stable and free of movement and moisture.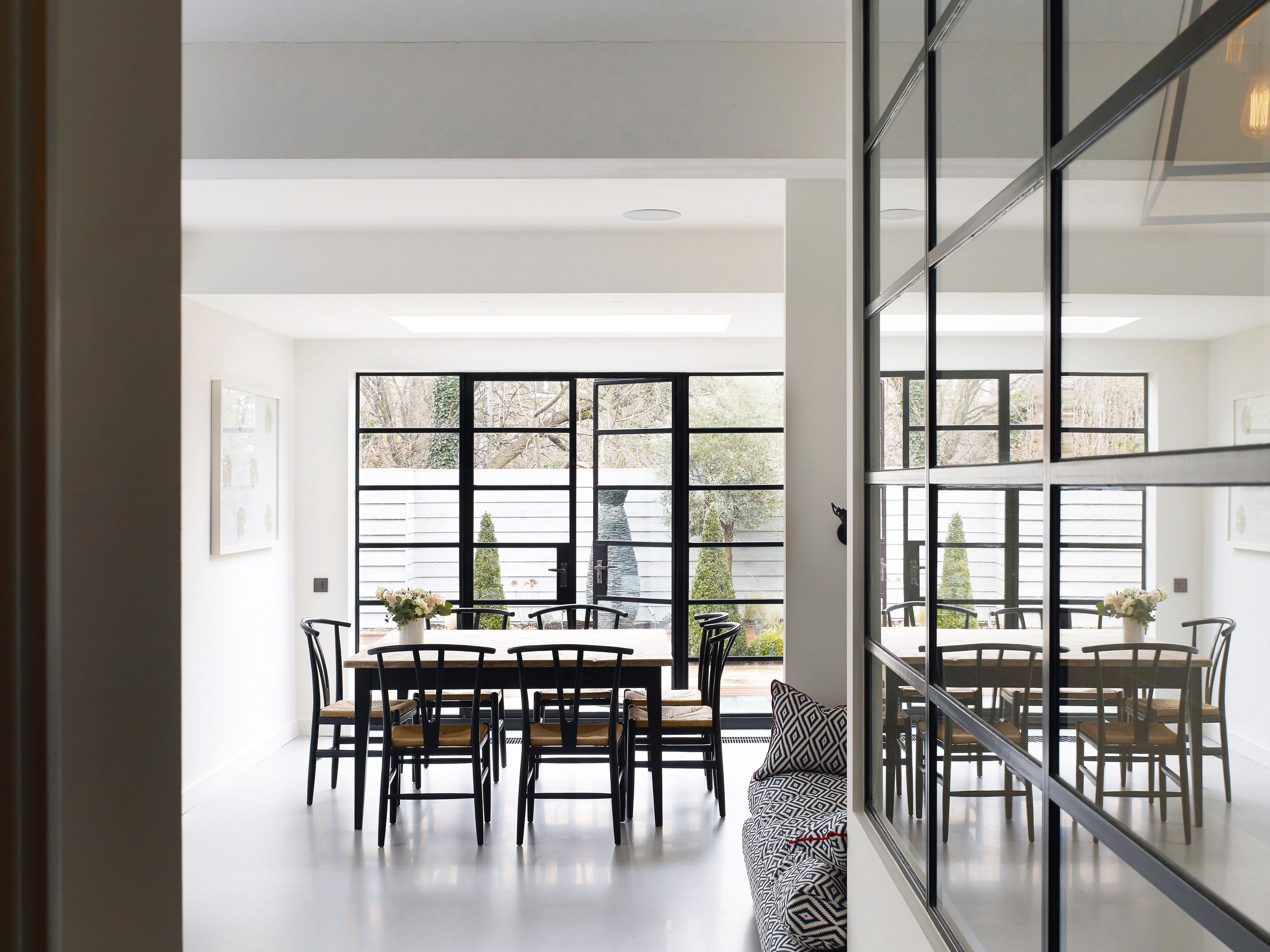 (Image credit: Crittal)
Concrete floors generally have a more natural look than resin and often come in a variety of finishes – from smooth and polished to pitted, tough, brushed and raked, and travertine and stone effects.
How much does a poured concrete floor cost?
The cost of a poured floor is highly dependent on the work and the size of the room, so it is usually calculated on a case-by-case basis. The larger the room, the cheaper each square meter costs. This is one of the reasons a poured concrete floor is suitable for open areas. If it is necessary to apply a subgrade or a layer of structure to the floor before pouring the floor, installation costs will increase.
Learn more about creating an open layout in an old house.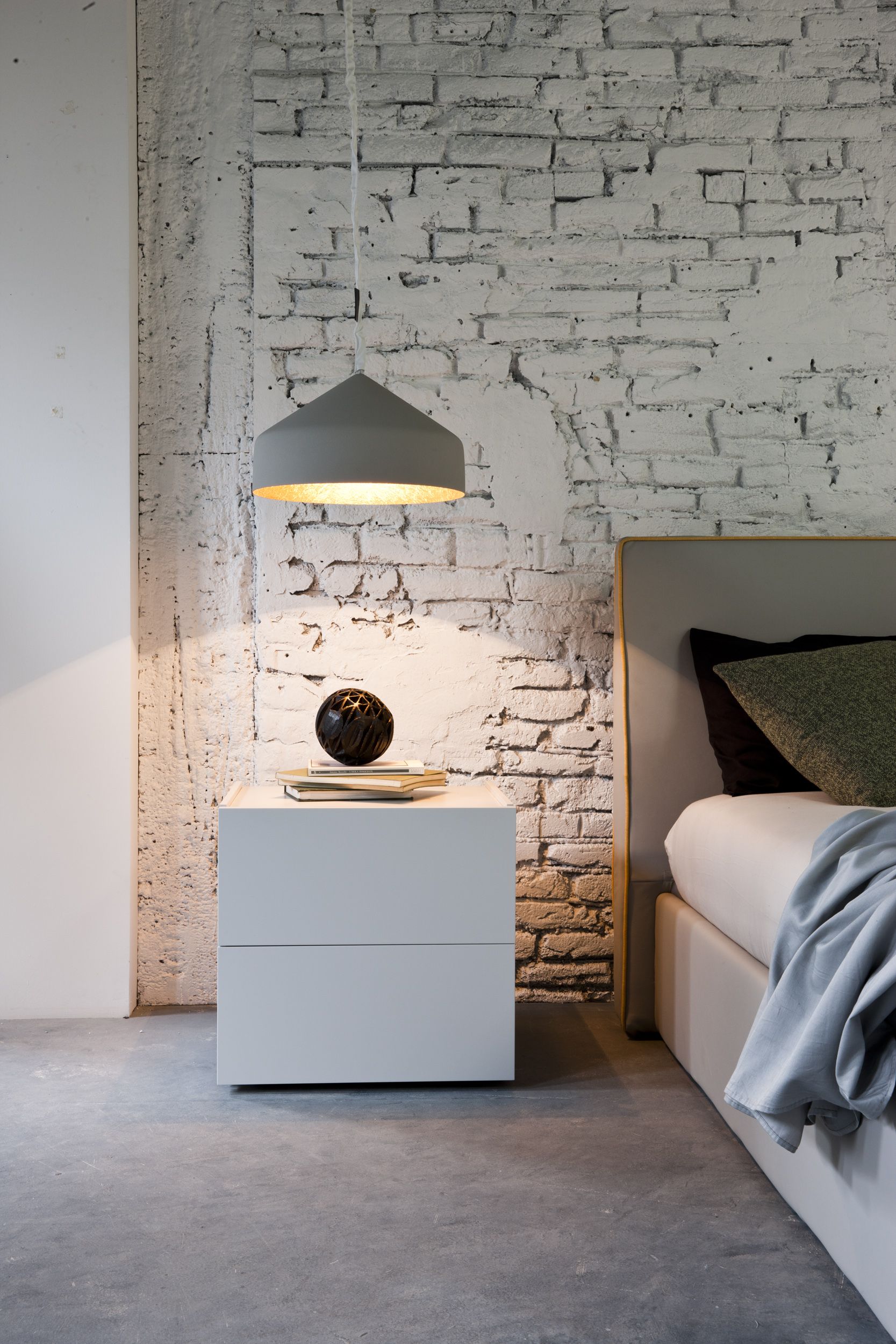 (Photo credit: In-es.artdesign)
There are many finishes, polishes, seals, and coatings that can be applied to a concrete floor to achieve a specific finish. The more specialized your choice, the higher the cost. Most concrete flooring companies' broad quote is higher than £ 100 each per square meter, the average cost being £ 130 per square meter.
Selection of concrete floor tiles
Concrete floor at a glance
Confused by what the term "concrete floor" actually refers to? There are three options:
1. Cast concrete floor is the most expensive option. Suitable for large, open ground floor areas or as an outdoor-indoor option.
2. Concrete tiles is more versatile than poured concrete and can be placed on a cement mix base in almost any room. Ask your local contractor about it.
3. Tile with concrete effect is usually made of tough porcelain and is cheaper than real concrete. Lots of suppliers and finishes to choose from. Suitable for experienced DIY enthusiasts.
Concrete floor tiles are a cheaper alternative to poured concrete, and in some cases, more practical. If you need to lift the floor to repair the underfloor heating, or if part of the floor is damaged, it is far easier to pick up individual tiles than to remove part of the poured floor.
Tiles need to be sealed and finished like a poured concrete floor, but it's a task that you can easily do yourself. Concrete sealer is available at hardware stores and it is possible to buy or even rent a floor polisher for far less than you would pay for it from a professional.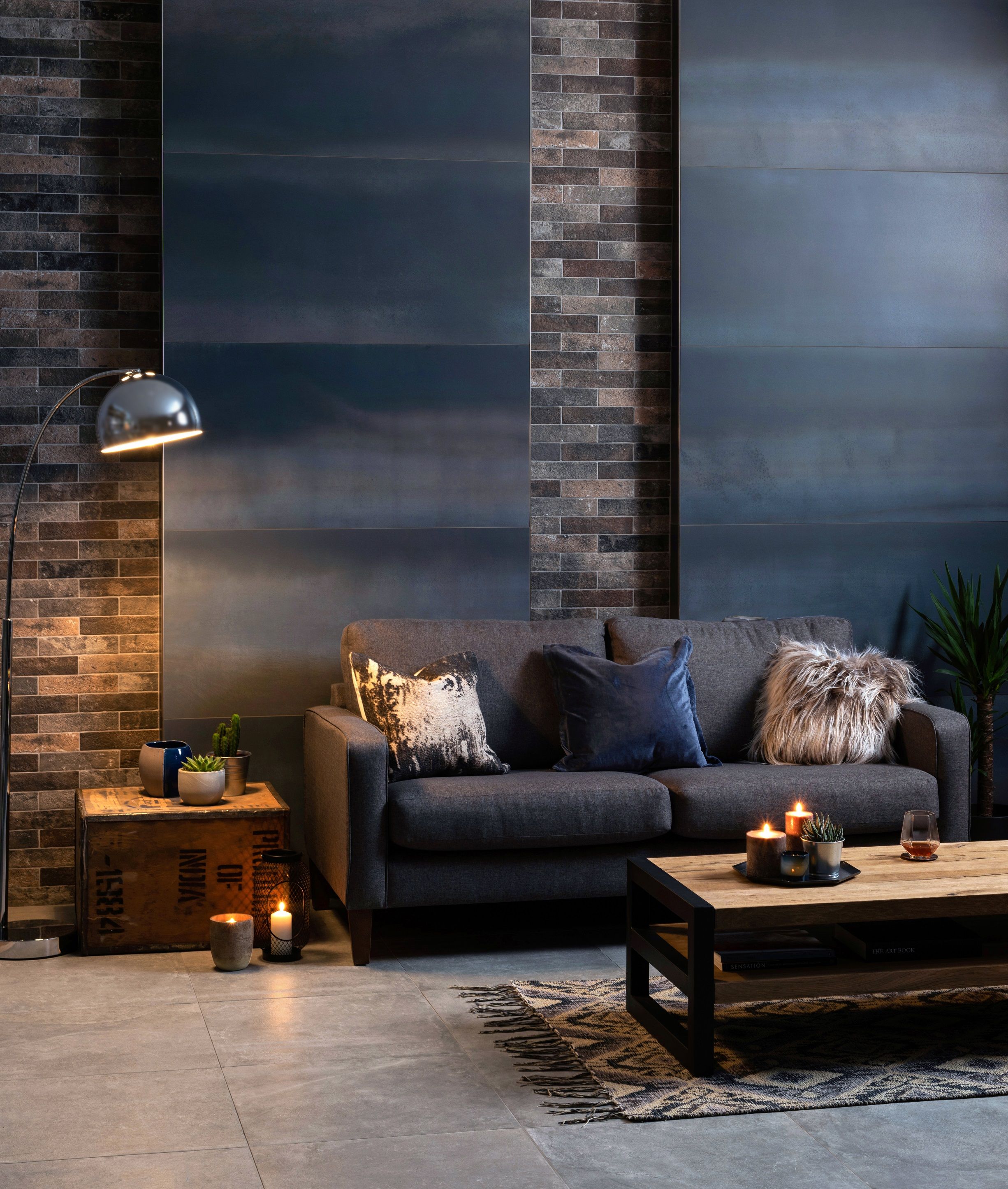 (Image credit: Original Style)
What do concrete tiles cost?
Concrete tiles are a great, inexpensive alternative to a poured concrete floor and cost anywhere £ 2 for a 45 cm x 45 cm tile from a contractor or hardware store. They come in a variety of colors, from very pale grays to dark charcoal, and can even be colored. You can also pick them up in different shapes, sizes, and thicknesses.
Renting a floor polisher from a tool rental company costs approximately £ 50 a day, £ 70 for the weekend or £ 120 each a week long. These have a variety of features and attachments so you can sand bumps and level the tiles before cleaning and polishing. In addition, the concrete sealer covers about 10 square meters per liter, and a 2.5 liter can costs £ 23.99.
Selection of tiles with a concrete effect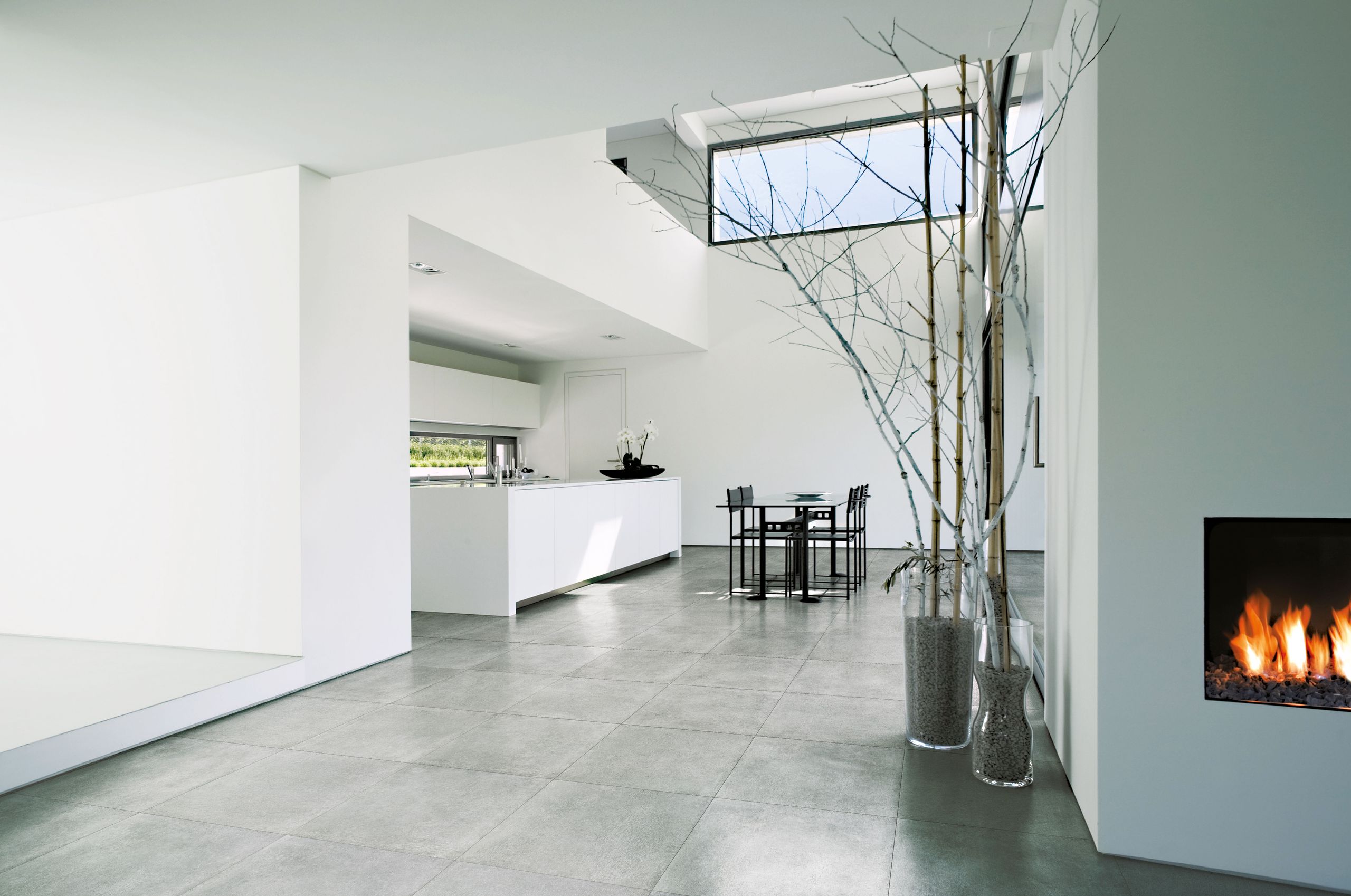 Concrete Effect Porcelain Tiles, The Baked Tile Company
(Photo credit: The Baked Tile Company)
Do you want the look of concrete floors without a price tag? Concrete effect tiles are usually made from durable porcelain. Many can be used both indoors and outdoors. For prices, expect china prices – anything from £ 20 per square meter.
Our specialist guide tells you how to choose the best porcelain and ceramic floor tiles.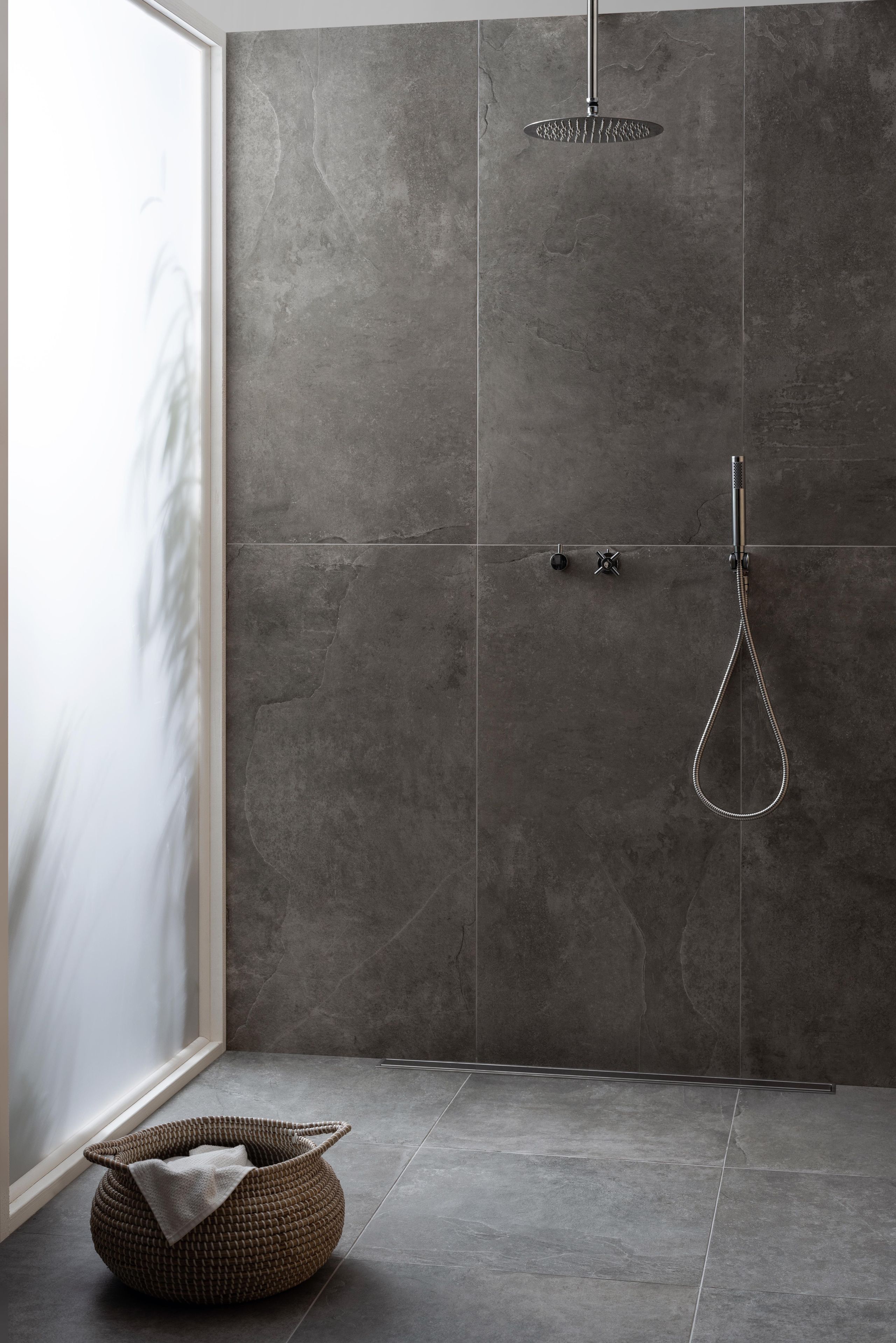 (Image credit: Original Style)
Where can you buy concrete floors?
Cast concrete floors are still a relatively niche option, but there are specialized contractors who will take care of this task. In London and Essex, try The Concrete Flooring Contractors. In the south of England, contact Contemporary Concrete Floors. If you're in the north of England, try Resin Flooring North East.
Where should you use concrete floors?
Concrete floors were originally developed for the commercial sector due to their hard-wearing, hygienic and low-maintenance properties. And you can use a concrete for floors in just about any room in the house, provided the sub-floor is properly prepared and designed to support the weight. The variation of the colors and textures makes it stylistically suitable for every house, even for contemporary renovations.
Kitchen floor
The glossy finish of a brightly colored, polished concrete floor reflects a lot of light, so adding it to a kitchen extension with tons of glazing creates a naturally bright room.
Polished concrete, in particular, is the flooring of choice for those looking to create an industrial-style kitchen. With the right sealing, they are waterproof, dirt-repellent and non-slip, making them perfect for use in the kitchen or bathroom.
Garden soil
Poured floors, like concrete, are seamless and lend themselves to the continuous appearance of a connection between inside and outside as they can be used both inside and outside.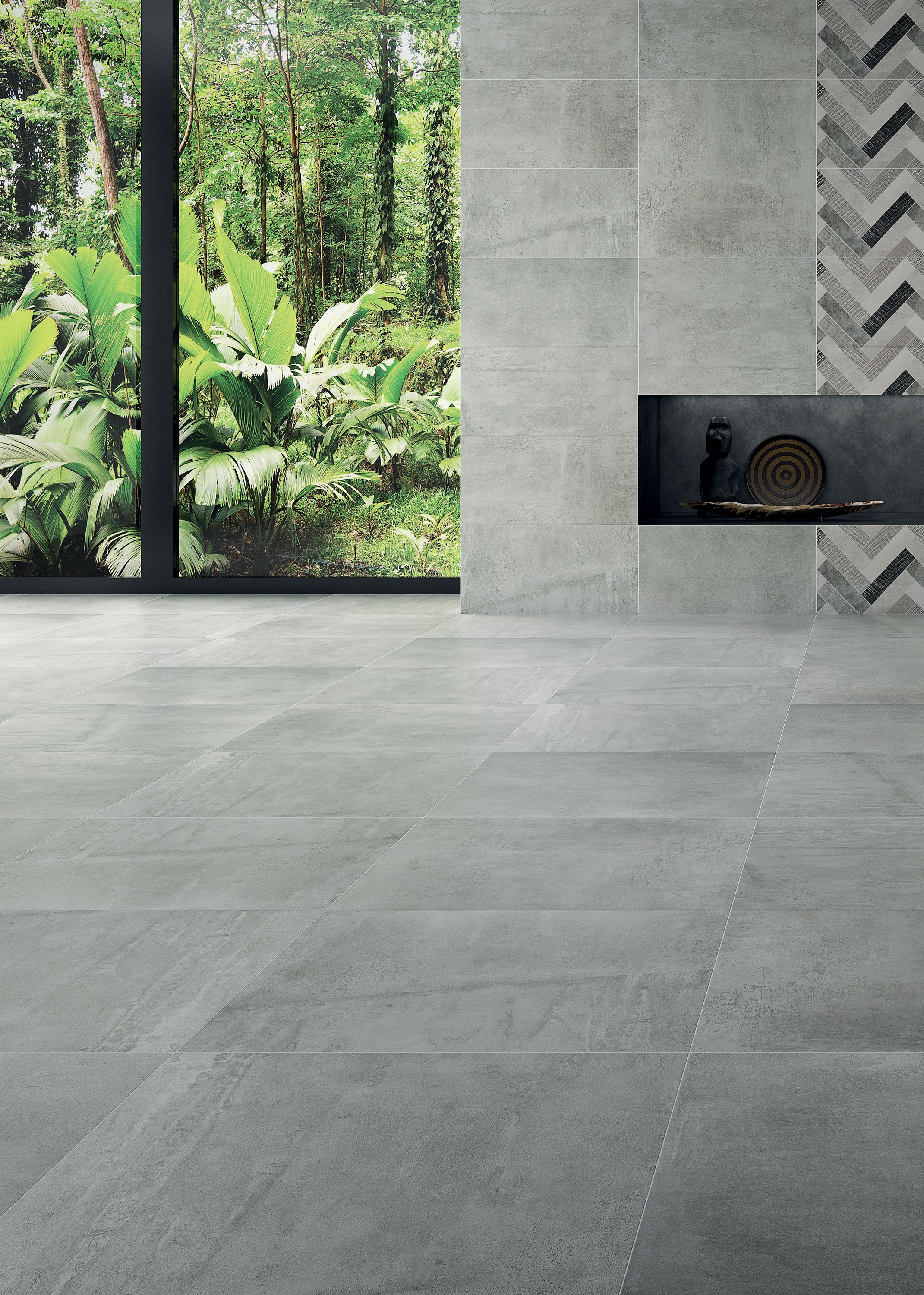 (Photo credit: walls and floors)
The fact that concrete floors feel cold underfoot is often cited as a major disadvantage, and it is true that concrete does not retain heat. So if your house gets cold in winter, the floor gets cold too. However, concrete does not feel any colder underfoot than ceramic or stone. So it's more about where you want to relocate it. Radiant heat cables can be run under concrete floors to retain more heat, and they are also compatible with underfloor heating if you prefer warm floors.
Will a polished concrete floor be slippery?
The other concern that is being expressed, especially with polished concrete floors, is that they will be very slippery. The fact is that polished concrete is no more or less slippery than stone or tile, but – it becomes very slippery when wet. For this reason, polished concrete should not be used in bathrooms. If it is used as a kitchen floor, appropriate measures should be taken to prevent it from becoming slippery (e.g., immediately mopping up any spilled material).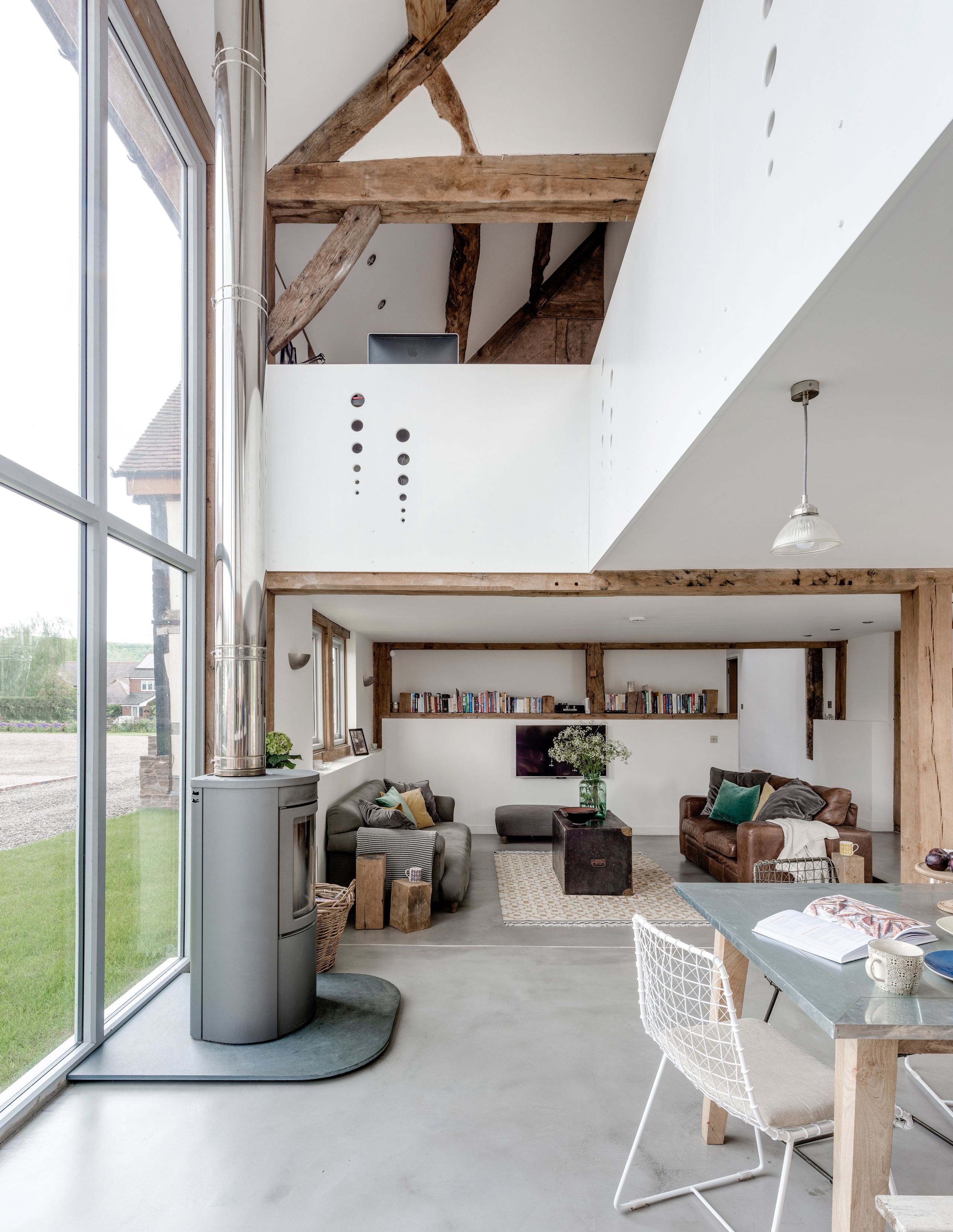 (Image credit: Jeremy Phillips)
Laying concrete floors
Cast concrete floors are supplied as accessories and can only be laid by a specialist. A guarantee or warranty should also be included.
If you choose inexpensive concrete flags, you can either pay a professional to do the job or, with enough time and patience, make it yourself. Likewise, you could hire someone to finish the floor for you, but again, this is a job that you can successfully complete yourself.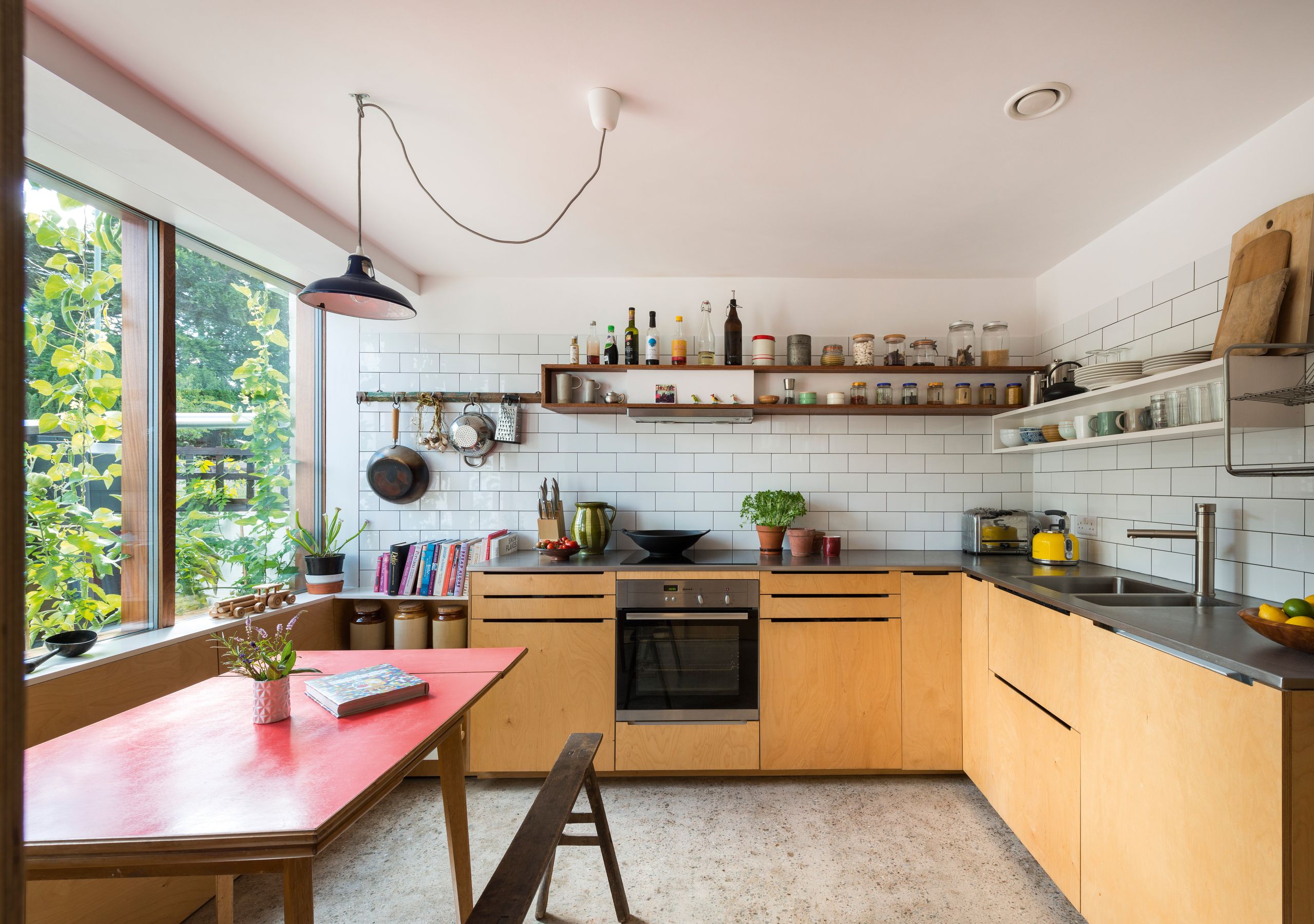 (Image credit: Jeremy Philips)
Maintaining and cleaning concrete
Concrete floors are very easy to care for when it comes to cleaning: remove dirt and use a recommended cleaner. Finished. Most concrete floors just need to be wiped with a damp cloth, but some can be cleaned with steam. You may also need to apply a clear glaze, wax, or sealant every now and then to protect the surface from small scratches.
Check out our selection of the best steam cleaners and steam mops to make it easy for you to keep your concrete floor clean.
Read more know-how about flooring: