Cairns Professional Plumber, reputed plumbers in Cairns are pleased to share that they are now offering free online quotes on all services. The company has been offering professional residential and commercial drain cleaning and repair services for over 2 decades now. They are the drain service specialists who are experts in clogged toilet repairs, unclogging drains/ sinks/ showers, sewer cleaning, repairing and many other services. Their services go beyond this with faucet repairs replacement of bathtub drains, drain pipe repairs, drain cleaning, and other drainage services. Clogged drains can be very difficult to handle. While most householders try to do it on their own, there is no guarantee that it will not happen again.
It is only a matter of time for the problem to reappear. Chemical drain cleaners are always handy but they are just a temporary fix and can be the cause of more problems in the future. These Cairns plumbers are equipped with the right training, experience, and tools to perform impeccable on-the-job services. The advantage of hiring professionals is that they are skilled and can handle everything from diagnosing the problem to carrying out the repairs, and replacements to new installations. They have everything they need to fix the problem right away without causing any more inconvenience to their customers.
Cairns Professional Plumber
The Cairns plumbers are also familiar with commercial and residential plumbing and building codes and ensure that the new repairs and installations are conducted as per the rules. Their flat-rate pricing is yet another compelling reason to hire them. Customers don't have to worry about being overcharged or seeing unexpected fees on their invoices. The company always works towards 100% customer satisfaction and the team always goes the extra mile to achieve the same.
These reputable plumbers in Cairns offer a full range of plumbing services and some of the popular services offered here are: high-pressure water cleaning to help smooth flow in the pipes; preventive maintenance including inspection and diagnostics using the latest tools and equipment; all kinds of leak repairs including dripping faucets, rupture pipes, water line repairs, fixture repairs and more; gas pipe repairs including new installations and repairs; and hot water heaters including repairs and installation of electric and tankless models. Plumbing is often associated with being the most expensive repair job. However, Cairns Professional Plumber ensures that their prices are reasonable and also run deals and coupons for additional savings.
To learn more visit https://cairnsprofessionalplumber.com.au/drain-cleaning-and-repairs-cairns/
About Cairns Professional Plumber
Cairns Professional Plumber comes with over two decades of experience offering premier plumbing services and plumbing supplies in Cairns and surrounding areas. The company is licensed, insured, and qualified to offer all kinds of plumbing services and plumbing supplies in Cairns.
###
Contact
Cairns Professional Plumber
Address: Cairns, Australia
Telephone: 0481610420
Website: https://cairnsprofessionalplumber.com.au/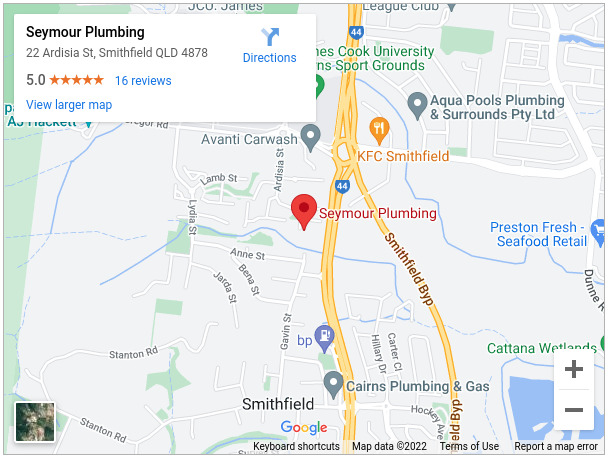 newsroom: news.38digitalmarket.com
Release ID: 229249