BELLA VISTA, February 2022 – The management team at Alder Pest Control is happy to announce the launch of the company's new and improved website and expanded service menu.
To ensure its customers always have access to the most up-to-date information on its services, including termite, mosquito, and ant control, Alder Pest Control recently commissioned a redesign of its website. This new and improved digital presence brings with it expanded information on the company's residential and commercial pest control options. Another new revision is the company's blog, which features seasonal information on everything from effective rodent control tactics to insight on termite season.
A few examples of expanded information now found on the site include:
Rodent control. Mice and rats can cause serious health problems for families, along with damage to one's home and property. Rodent control services can help get rid homes of these nuisances so that homeowners can go to bed each night knowing they won't be woken by the sound of scratching in the walls. The site might also feature tips on how to deter and clean up after these pests.
Spider control. Northwest Arkansas only has a few spiders that can cause any real harm. If homeowners spot a brown recluse or black widow, they might be tempted to grab a match, but are advised not to go to this extreme to keep the home spider-free. Alder's licensed technicians can help homeowners better understand which spiders are safe and give an eviction notice to those that are not.
Mosquito control. Mosquitos are a pain for everyone, and they can make it tough to enjoy your outdoor spaces. However, some folks are highly allergic to the compounds in mosquito saliva, which is released into the body when a female mosquito bites. Alder Pest Control offers a comprehensive mosquito control package that can eliminate up to 90% of these potential health hazards.
Fly control. If anyone has just visited Northwest Arkansas, they already know that flies can get bad during the spring, summer, and fall. The new website allows homeowners to quickly schedule an inspection and speak to a fly control expert.
Ant control. Ants are unwelcome and invasive pests, but Alder Pest Control can find where they're coming from and keep them from coming in.
Termite Control And Quarterly Pest Control
Termites love the humidity of Northwest Arkansas, and they might be living in a house without the homeowner even knowing it. Alder Pest Control has termite experts that can rid any home of these wood-eating insects. Ask about quarterly residential pest control services and a termite treatment protection plan.
Indoors, pest control maintenance services give homeowners peace of mind year-round. Quarterly pest control comes with a warranty and, importantly, free re-treatments if needed. By bringing someone in once each season, homeowners can interrupt breeding cycles to further reduce insect activity. In the Northwest Arkansas area, a quarterly pest-control package includes a full exterior spray along with the identification and treatment of all entry points. Garage doors, utility pipes, windows, and eaves are sprayed and treated with a long-lasting residual dust. A pest control professional will also clear the exterior of the home of wasp nests and spiders. Each treatment also includes an alternative food source to further determine insect entry.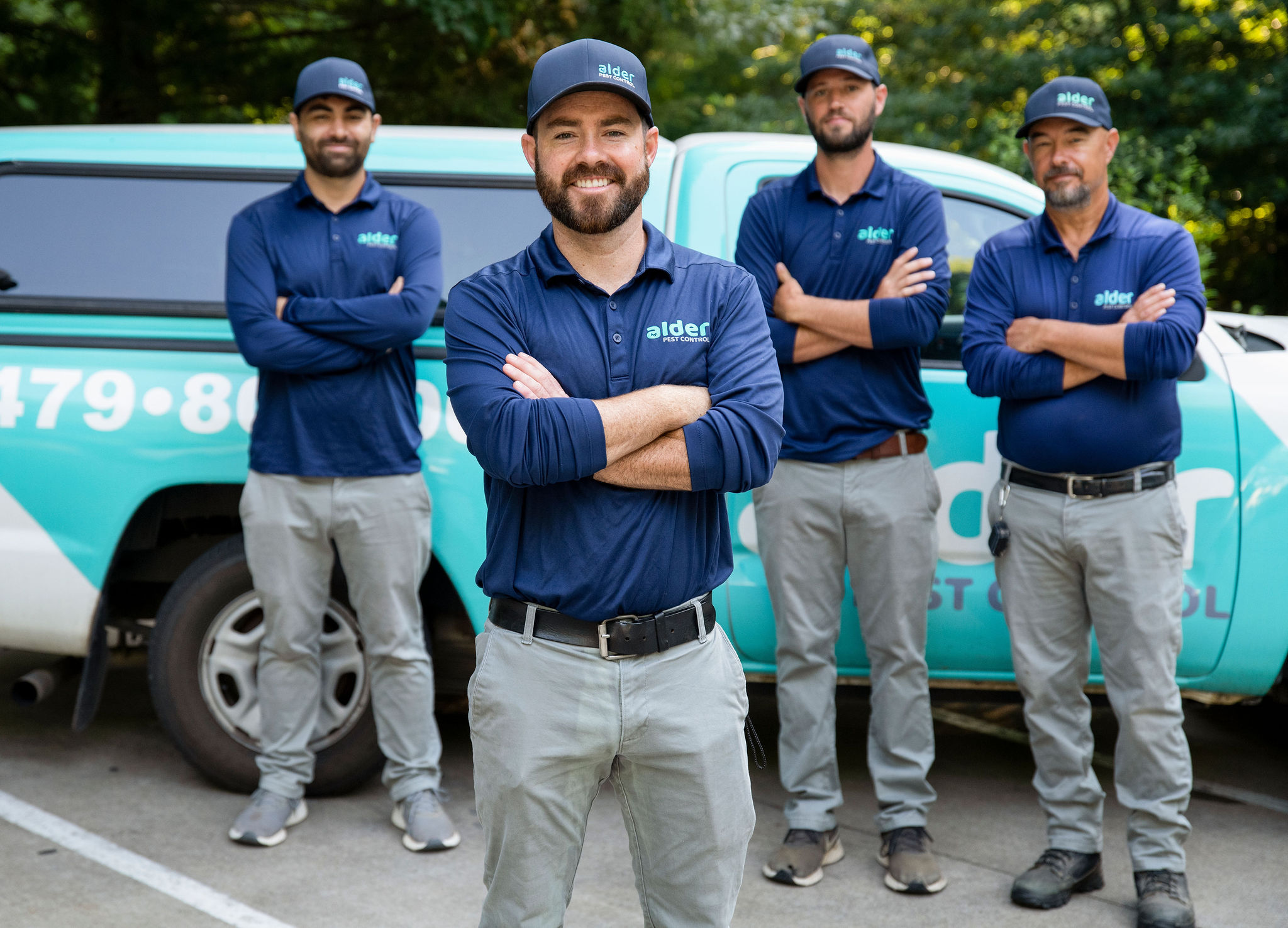 Owner Jared Alder invites everyone to visit the new and improved website (AlderPestControl.com) for more information on common pests and ways to keep them at bay.
Alder Pest Control offers pest control services throughout Northwest Arkansas. Located conveniently in Bella Vista, Alder Pest Control is open six days per week and provides a range of services for home and business owners looking to get rid of mosquitoes, ants, rodents, and other nuisances from all properties.
Media Contact

company name
Alder Pest Control
Contact name
Jared Alder
phones
479-802-0087
Address
820 Venice St
City
BellaVista
State
AR
post code
72719
Country
United States
site
https://www.alderpestcontrol.com/